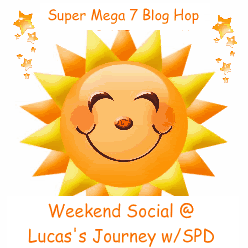 Check out Lucas' Journey W/SPD, they've entered a contest and could win some much needed funds that would help with therapy items for Lucas this summer!! Click on the button above and follow the links to the contest!!
Good luck Lucas and Debbie, too!!
Be sure to tell her how you found her, and follow back!!
Have a great weekend!
Erika
© erikalandon 2010